Designed for situations where building security is of paramount importance, the combination of a 10-point locking system and interlocking anti jemmy studs, ensures a combined defence against forced entry. The internal door design features 6 locking points that are connected to steel bars which are interlinked mechanically to the master lock mechanism.
There are a total of 8 keys provided, 6 are sealed and for the customers exclusive use – the other 2 are
used by installers. Once the door is installed, the customers sealed keys will immediately change the combination of the lock preventing any further use of the two installer keys. This adds a further level of security.
The doors are insulated with glass wool in accordance with British Standard directives.
Security doors can be powder coated to your desired colour.
Full dimensions can be found in our Downloads section.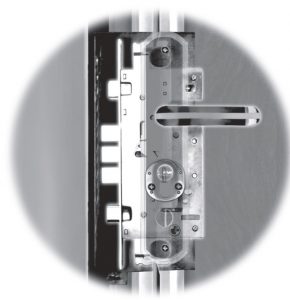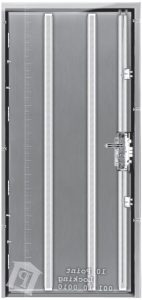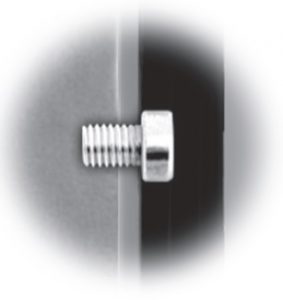 Handing of Security doors is determined by standing outside of the door.