All our barrels are calculated to safely lift the door to which they are to be supplied with. We carry a wide range of barrel sizes from 102mm all the way to 219mm. We commonly work with even larger sizes when the need arises.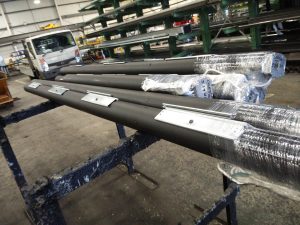 Most recently we supplied a door with a 323mm barrel. This door was just under 15m wide and all parts of the barrel had to be carefully calculated and most parts even had to be laser cut to order.
We can also provide Sprung barrels and hold a range of Springs and castings in stock to provide a fast turnaround on this type of door.